AUSTRALIAN CHAMPION BULLMIGHTY YUMMY YUMMY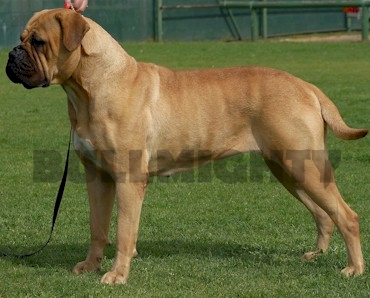 Ethel: continuing the typical substantial yet feminine type from her dam but with the head type her dad, Kane, has brought to this breeding.
Ethel already has some impressive wins to date. Multi baby of breed in great competition, specialty baby In Show BMCSA 2012 Champ Show, and multi baby in group winner.
AUST. CH BULLMIGHTY

YUMMY YUMMY
Parents
GrandParents
Great GrandParents
Aust. CH Soloshel Midnite Nitros

Soloshel Midnite Erwin


Aust. CH

Kennilcrest Honky Tonk
Soloshel Midnite Gypsy
Bullmighty Ima Badboyztoy

Aust

. CH

Soloshel Mr Bad Guy

Aust. CH

Bullmighty Behold XTC

Aust. CH Bullmighty SXE Bitch

Aust. CH Kangala Yohan

Aust. CH Oldwell Laird (Imp. UK)

Aust. CH

Soloshel Da Javou
Aust. CH Bullmighty NoPlcFrAngels

Aust. Grand CH Kangala Ozzie Osborne
Bullmighty Lavosh